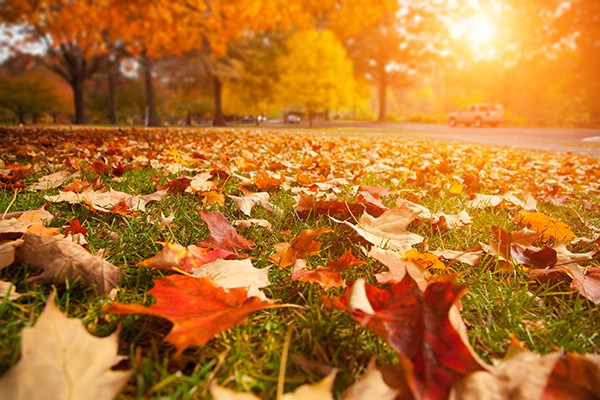 Stockport – is your garden ready for Autumn!?
Hello Autumn!
Well, it's not been the hottest summer ever and now it's nearly time for the leaves to start turning brown and the nights to get darker!
So are you looking forwards to the winter months? Cold nights tucked up inside, but… Don't forget about that poor lawn outside freezing away! Over winter it's critical to make sure your lawn is protected and nourished so that when spring rolls round again it is ready to bloom.
With that in mind have you considered any extra treatments? The Lawn Man is always on hand to advise you.
What treatments can protect my lawn over Winter?
Aeration and Scarification are both fantastic treatments – they remove thatch, offer your lawn room to breath, give nourishment to the roots and help to avoid moss and other nuisances from ruining that perfect thick lush lawn.
Our yearly plan will make sure your lawn stays healthy and the extra treatments will enhance this further – so please ask us if you want more information.
Just get in touch today or call the office to find out more.